Great Leadership with the Internal Family System (IFS) with Susan Aiken, LMFT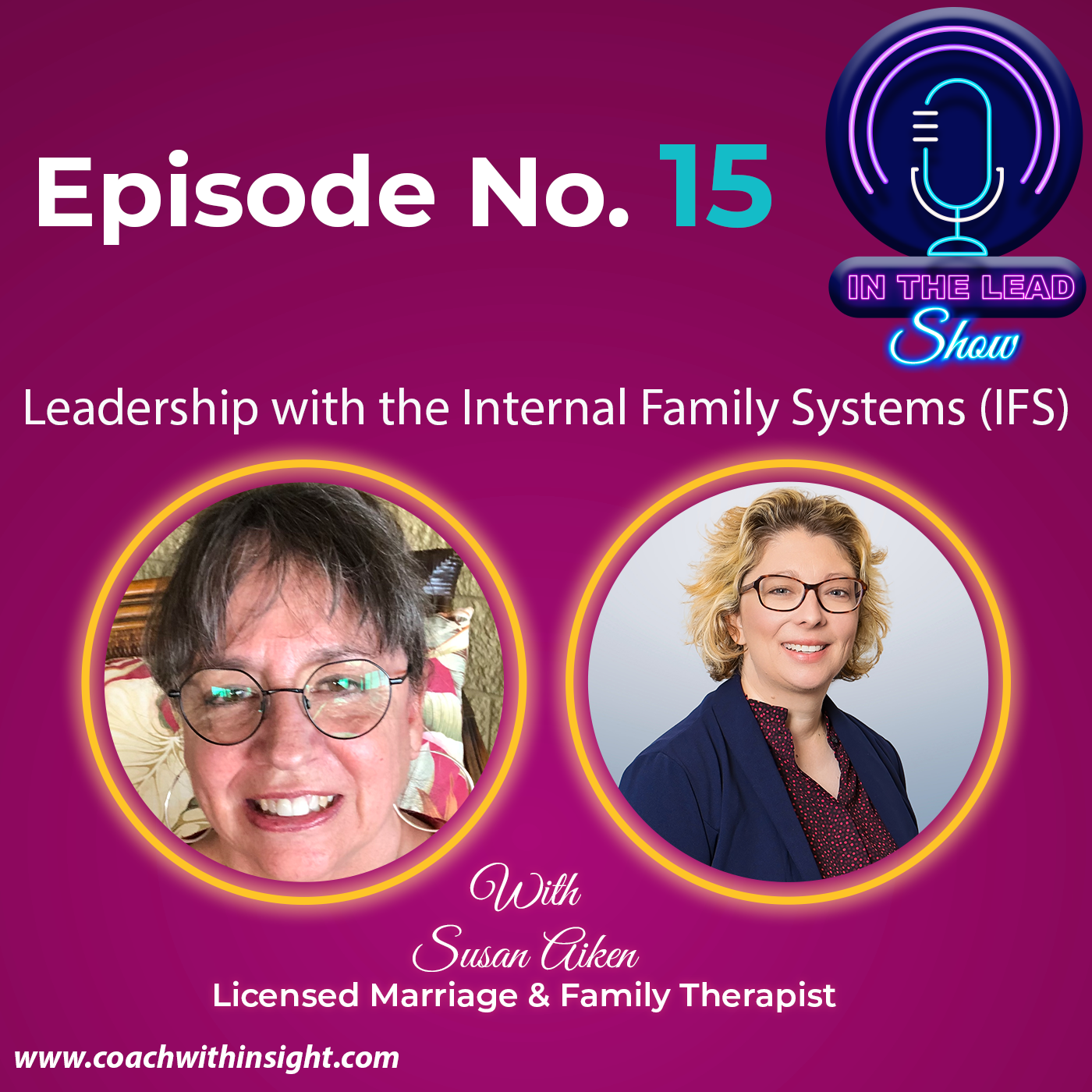 Internal Family Systems (IFS): Internal Family Systems is a powerfully transformative, evidence-based model of psychotherapy. We believe the mind is naturally multiple and that is a good thing. Our inner parts contain valuable qualities and our core Self knows how to heal, allowing us to become integrated and whole. In IFS all parts are welcome.IFS is a movement. A new, empowering paradigm for understanding and harmonizing the mind and, thereby, larger human systems. One that can help people heal and helps the world become a more compassionate place.
IFS can be a powerful tool for all Leaders (in all capacities) to understand themselves better so that they can then lead others, better. Our own internal healing can have a profound effect on how we leads others & how others experience us. By untying the internal knot can help open the door for compassion, trust, empathy & support.
Jennifer Tsang is an ICF Leadership Coach who partners with executives, leaders & everyday people to build more consciousness into how they lead their teams and most importantly, themselves. She believes that leadership is an inside out approach. As someone who has worked on her own personal development and self-leadership for over 15 years, she started her coaching practice in 2020 to help others discover how to lead themselves and grow professionally and personally. Today, Jennifer offers a wide variety of programs and services – from individual coaching, to group and team coaching and facilitated group conversations.
Show Highlights:
How to find healing through witnessing our own experience.
How to work with IFS to develop a deeper understanding of Self & why it's important in Leadership.
How practicing acceptance can cultivate well-being.
The importance of belonging to people & organizations.
Resources:
Find out more information on Internal Family Systems: https://ifs-institute.com
If you want to contact Jennifer Tsang, visit:
Follow the conversation on Twitter every Wednesday at 5pm PST/8pm EST #LeadersChat